Don't just grab your coupon inserts & then toss the paper.
I always looks through the whole paper, because you just never know what's tucked inside.
Here are 4 awesome 'extra' coupons I found & I haven't even looked through the whole paper yet.
These were found attached to the Comic Section & the last coupon was found on the back side of Parade.
Comment if you find anything exciting!!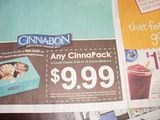 CINNABON- $9.99 6-count Classic Rolls OR 15-count Minibons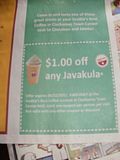 SEATTLE'S BEST COFFEE $1 OFF any Javakula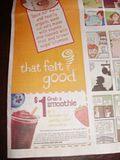 The one I'm most excited about!!
JAMBA JUICE - $1 any 16oz Jamba!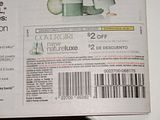 $2 OFF one Covergirl Natureluxe silk foundation