I'm not very creative nor do I want to take the time to be original (unless I get in trouble someday). So a lot of these types of posts are copy/paste.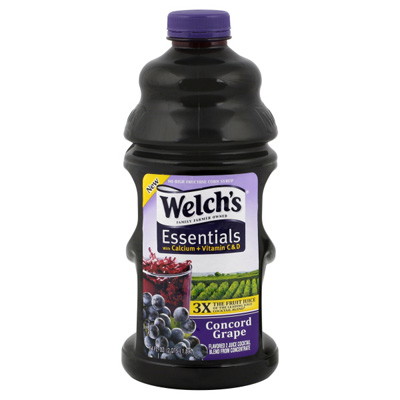 This week you can get Welch's Essentials Juice at Safeway for $0.49 each! If you buy 4 Welch's Essentials Juice you will save $4 instantly! There is also a $1.00 off 1 Welch's Essentials Juice in the 5/1 Smart Source. Some people are also reporting that there are tear pad coupons near Welch's jelly in the store. With the coupon you can get 1 bottle of Welch's Grape Jelly free when you buy 2 Welch's juice!
Welch's Essentials Juice $2.49
Buy 4, Save $4.00 Instantly
Use 4 $1.00/1 Welch's Essentials Juice from SS 5/1
Final Price : $0.49 each when you buy 4




And since these are coupons from the paper, then you get to use the doublers on them for an additional $2.00. Just make sure to pick up something super cheap for the 4cent overage.
Thanks, Frugal Living NW